Choosing the right business name is one of the most important steps in business planning. The challenges with choosing a name may be hard to overcome. You need to choose a unique name that also reflects the business and its purpose as well. You have to choose a name that will simply transition to online use and social media.
A good and catchy business name can stand out of the crowd and attract the potential clients. You need to create a business name that is unique for your clients to remember your business. It must be easy to pronounce and simple to read. A simple catchy business name is perfect to communicate when clients are looking for you. You can also browse https://www.brandroot.com/ to get the perfect name for your business.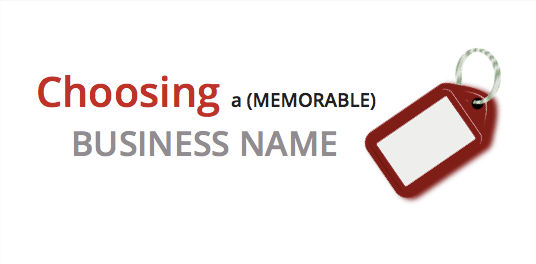 You have to choose a business name that creates an image in a client's mind. It should be easy to memorize and prove to be a great marketing tool. Picking a name that builds visual recognition can give a hand to branding your business or product.
There are several important things that business owners need to consider when choosing a business name. You should choose a name that describes your business and its offerings as well. Before choosing a name you need to think how the business name will see both in print and on the web and what feelings the business name can evoke in customers and business partners. You can also find the best technology business names via online sources.
If a business name has already been trademarked or taken by another company and breaking trademarks can lead to huge legal implications for small businesses. You have to take care of these points carefully. This will help ensure you have an appropriate business name and that fits the business's branding overall. You can also click here to get more tips on choosing a business name.
Once you choose a good business name then the most important step is to register the name with the proper department of regional government as well as trademarking the business name in order to protect the branding of your business in long-term.